"9 Health Coaches Who Are Dominating Their Niche Market"

"Health Pros Share Their Biggest Coaching Highs and Lows"

Become a Coach!
Are you one with a deep interest in health, helping others, and making a difference in the world? If so, this may be for you… Graduate from the Functional Medicine Coaching Academy (FMCA) as a fully-capable Certified Functional Medicine Health Coach. This course goes beyond nutrition and digs into the root cause of chronic disease. Classes include functional nutrition, positive psychology, mind/body medicine, the art and science of coaching, and emphasize personal exploration, experiential exercises, and practical application of concepts.
New life starts here…
At some point in our lives, we start to notice little things starting to change: a new wrinkle, a sag, some aches and pains, forgetting a name, clothing that's slightly harder to zip… and the thought of aging creeps into our psyche, hitting us like a ton of bricks…
"Am I gonna lose my marbles like my dad and his dad?"
"Will I still be able to do the things I love?"
"Will this pain in my joints ever go away?"
"Why in hell can't I lose weight?? Am I going to become a big fat blob?"
"Why can't I shake the fear of being alone?"
"Will I become invisible?"
"Sounds shallow… but how do I stay beautiful?"
Aging is one of those things we just want to put out of our minds.
But here's a little secret. You have WAY more control over your destiny than you know. And that's where I come in.
I'm Elaine, a Certified Holistic Health & Functional Medicine Coach.
My focus is longevity: Helping others to live long, strong, youthful lives free of chronic disease.
Together we identify the subtle blocks and lifestyle habits that compromise and prematurely age the body. Then we weave a plan – just for you – of small simple steps to gently restore the body, heal the hurts, and protect you from chronic illness.
Together we create the youngest possible version of you.
Want to join me?
Go here to book a free 30-minute session with me. You'll come away with 2 or 3 things you can do to look, feel, and live younger.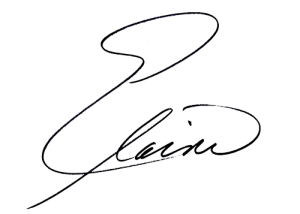 "When I think of someone who can instantly change my way of thinking, it is without doubt Elaine. Elaine's energy and enthusiasm makes it easy to work with her. She has an extensive knowledge of health and wellness and fully understands how important it is to have balance between mental, emotional, and physical components of the body. As a coach she is strong and when you need that push she is right behind you giving you that gentle nudge."
My cravings have diminished! I love how she would send text messages every now and then with suggestions. It was great motivation and kept me on track. Everything I have learned, I will use for the rest of my life. With Elaine, I feel like we developed an awesome partnership that truly changed my life.
From the moment I met Elaine we just clicked. She has an understanding and compassion for uplifting my spirit. As a coach she was a hand-holding guide who encouraged setting attainable goals. Her technique of life style living has enabled me as not only a client but a friend to achieve and believe in better choices and to reach my goal as a healthy person. I thank her for her friendship and support.
"Elaine has an intense interest in people and a passionate desire to help them make their lives better, more productive and fulfilling. She has that rare ability to just listen without being judgmental or having to assert her own ego. You feel that she values what you say, values who you are, and that it is okay to be who you are. This makes it easy to talk to her; to confide in, to trust, and to ask for advice; all things I have trouble with otherwise. She radiates energy, enthusiasm, and a zest for life that you feel she truly wants to share with you so that you can experience it to."
"Elaine is dynamic. She is a force and will bring out your best – if you want that. She'll pace you with humor and skillful thinking. All of her interests bear fruit because she makes a commitment to them. She has pursued mastery in well-being and health: whether exercise, nutrition, food and being beautiful inside and out. She can even help you transform and create an environment that is healthy and chic. You didn't think that could be done?! Just watch her!"