This is another favorite, first discovered at my good friend, Kim's little French bakery and restaurant, Elm Street! I've modified it using coconut milk to avoid the dairy. However, I often finish it with a little fresh grated parmesan cheese – which adds just the right amount of flavor.
Totally yummy and one of those recipes that's as good reheated as it is the first time around!
Ingredients for Spaghetti Squash:
Spaghetti Squash
3-4 garlic cloves
Extra virgin olive oil and avocado oil
Sea Salt & black pepper
Ingredients for Bolognese Sauce:
2 tablespoons bacon fat or grass-fed butter
1 onion, finely diced
1 large carrot, finely diced
2 stalks celery, finely diced
2-3 cloves garlic, smashed and chopped fine
1 pound grass-fed or organic ground beef (or combination of ½ pound beef and organic pork)
4 slices of bacon, chopped
½ cup full-fat coconut milk
3 ounces of tomato paste
½ cup dry white wine – optional
Sea salt or pink Himalayan salt and a grind of fresh pepper
Directions:
Preheat oven to 375F.
Slice the spaghetti squash in half lengthwise. Be careful as spaghetti squash is very tough to cut. I generally stab it with my chopping knife and then draw the blade down to cut it.
Scoop out the seeds and sprinkle with finely sliced garlic slivers, just enough oil to cover, a pinch of sea salt and pepper. Place halves face up on a baking sheet. Roast for 35-45 minutes—until the flesh of the squash becomes translucent in color and the skin begins to soften and easily separate from the "noodles" that make up the inside.
Allow the squash to cool enough so that you can handle it, and then scoop the flesh out from the inside of the skin into a large serving bowl. Set aside until the sauce is finished.
While the squash bakes: In a large skillet over medium-high heat, melt the bacon fat or butter, and sauté the onions, carrots, and celery until translucent – about 5 minutes.
Add the garlic and cook for an additional minute.
Add the ground beef and bacon, and cook until browned through.
When the meat is cooked, add the coconut milk, tomato paste, and white wine (optional), and simmer over medium-low heat for 20-30 minutes or until the sauce is well blended.
Finish with salt and freshly ground pepper to taste.
Serve over the roasted spaghetti squash.
Top with some freshly grated parmesan cheese
PS – you can also serve this over spiralized vegetables like zucchini as pictured above or butternut squash. Lightly sauté your veggies in a oil or butter until al dente and serve with the meat sauce. ♥
Delizioso!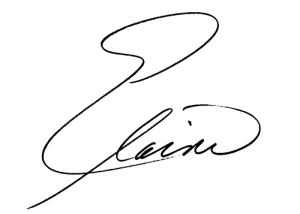 Want to get in touch? Email me at elaine@elainepauly.com