Avocados are one of those absolutely perfect foods. Classified in the "super foods" category,  they are loaded with healthy fats – the kind your brain and cells love. They are also vitamin rich and contain almost all of the essentials, as well as minerals (calcium, iron, magnesium, potassium, copper, manganese, phosphorus and zink).
For one little fruit, they pack a healthy nutritious punch, which is why they've become my everyday food – either for breakfast, a snack, lunch, a side with dinner, or thrown into a sandwich as a substitute for mayo. And here's the best part: Avocados are high in fiber, which helps with digestion and – surprisingly – weight loss.
This is the best guacamole ever, as confirmed by everyone who has every sampled it. It comes from the kitchen of Roberto Santibañez, who is very explicit about the fact that Guacamole should NOT be mushed up but should have some chunkiness and feeling to it! Thank you, sir!
By the way… Guacamole is not just for tacos and your Mexican fare, use it with eggs, as a side to your salad, on toast, over fresh fish, even on your steak. It goes so well with so many things and provides an elegant, smooth finish,
 "There is a very important textural thing to guacamole — we never really mush up the avocado. You want to feel everything."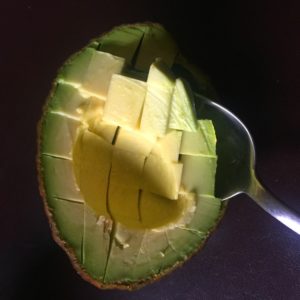 Ingredients:
2 tablespoons finely chopped sweet onion
1 tablespoon minced jalapeño chili
 1/2 teaspoon Kosher salt
1/4 cup chopped cilatro
3-4 Hass Avocados
Juice of 1/2 lime – or to your taste
Directions:
Combine the onion, chile, salt in a bowl and mash into a fine paste.
Add half of the cilantro into the paste.
Cut the avocados in half and score the flesh in a crosshatch pattern, taking care not to cut through the skin.
scoop the avocado out of the skin and toss with the paste.
Add the remaining cilantro and toss lightly with the lime juice (Until I found this recipe, I had always mashed my guac – this chunky version is so appealing. It is the only way I now prepare it.)
Correct seasonings to taste – I don't think you can ever have enough lime – and serve. ♥
PS – you don't need a party to make this. I sometimes cut the recipe in half and make it for myself for lunch!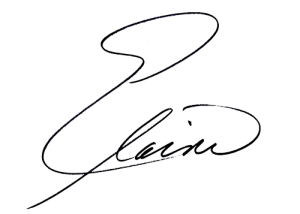 PPS – Don't forget to post your comments below!