Life Lessons from the Danes.
"Happiness is like a butterfly; the more you chase it, the more it will elude you, but if you turn your attention to other things, it will come and sit softly on your shoulder. (Anonymous)
Every January, after the holiday season closes, I have the same familiar feeling I had in years past: Where did it go? Why didn't I take the time to enjoy it and let the spirit of the season seep in?
We are a culture of doers, perfectionists, and competitors, striving for things just slightly beyond our reach.
Ask anyone how they are and here's what you'll get from most … "busy"! We often seek success, money, and things over the quieter pursuits like contentment, happiness, connection, and community.
We're so busy trying to "get ready" that we miss the small moments and simple pleasures the holiday season offers.
We have become a nation of stressed and unhappy people. (For the record, 1 in 10 people in this country are on anti-depressants, and for women over 40 that number is 1 in 5. And even more disturbing, nearly 4% of our children 12-17 have also succumbed to these ubiquitous drugs.) That blows me away.
The other day as I was hunting for gifts I happened upon a little book, The Book of Hygge.  Hygge?  What is "hygge" (pronounced "hoo-gah")?
"Most men pursue pleasure with such breathless haste that they hurry past it."
(Søren Kierkegaard)
In a nutshell hygge is a Danish custom that has long dominated the culture of these happy people. (Denmark ranked number 1 in the "World's Happiness Index" in 2016 and has consistently been at top of the list along with Norway, Iceland, and Sweden.)
There is no direct translation for the word but you might think of it as a big engulfing hug – a practice that wraps you up in warmth. The Danes speak of it as comfort, coziness, serenity, contentment, and connection.
And they practice it daily in the small, seemingly insignificant rituals of life:
… Enjoying a warm cup of coffee in the morning– rather than ripping out the door with a go-cup in hand.
… Stopping at a friend's house for a glass of wine after work.
… Snuggling in front of the fire with a favorite book.
… Gathering around the table for a game of cards or just conversation with friends.
"The salient feature of hygge is the atmosphere of warm and relaxed enjoyment of the moment which it allows." (Søren Kierkegaard)
We don't remember days – we remember moments. Slow down. Breathe. Create moments and rituals this holiday season with friends, family, or even solo now and then that give you comfort and that you'll remember for years to come.
With love  ♥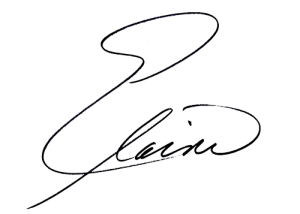 PS – I love to hear from you! Share your thoughts and something you'll do this season to hygge in the comments below.
Want to get in touch? email me at elaine@elainepauly.com
Resources:
The Book of Hygge