June 15- 19
"A periodic diet that mimics fasting promotes multi-system regeneration, enhanced cognitive performance and healthspan" Cell Metabolism"
I just took my first group through a 5-day fast with the Prolon Fasting Mimicking Diet. 
They all made it – with virtual ease! Yeah!
A little hunger. One headache (a common side effect of detoxing), more energy, weight loss for all, a first-time full night's sleep, and other deeper changes they've yet to realize.
Fasting, a human experience long forgotten in a culture where for many food is ubiquitous, affects the body deeply in unimaginable ways. 
In clinical trials conducted of participants completing three rounds of the Prolon FMD, numerous benefits were revealed…
Weight loss

Loss of abdominal fat

Clearer skin

Higher energy levels

Lower blood pressure

Greater (joint) flexibility

Total cholesterol reduction with significant reductions of LDL

Decrease in inflammation

800% increase in stem cell production

Improved immune function 

"Multi-system rejuvenation, enhanced cognitive performance, and healthspan.

Reduced risk for age-related diseases
The Deeper Impact
The majority of our population today struggles with chronic disease… cardiovascular disease, neurodegenerative and autoimmune disease, cancer, obesity, diabetes, and dementia. These conditions have become so common we simply expect them – it's just a question of when. 
And yet, this doesn't have to be.
Dr. Valter Longo, one of the world's leading researchers on aging and the developer of the Prolon Fasting Mimicking Diet, has made it his life's work to get to the bottom of this epidemic and uncover the root cause of disease and the secrets of a long and healthy life. 
"Contrary to the notion that if we live longer we will extend the 'sickness' period…by understanding how the human body is maintained while young, we can stay fully functional into our nineties, hundreds, and beyond." (Dr. Valter Longo)
His work sheds light on the profound impact fasting has on the body, returning it – functionally – to a more youthful level and protecting it from disease. 
Join us on June 15 -19 for another round with Prolon FMD.
If you're up for a healthy reboot to your system, I invite you to join us for a virtual fast with Prolon.
Fasting with the Prolon FMD is a safe and effective way to carry out a longer-term fast – in this case, 5 days. This is the optimum amount of time shown to trigger the body's natural regenerative pathways. And, in the process, create a biologically younger and stronger you. (I've written more about it here and here.)
Here's what you'll get…
With the Prolon FMD, you'll get… 
5 days of a scientifically calibrated food plan, providing just enough high-quality, plant-based food to nourish you while putting your body in a fasting state.

My coaching throughout to support and help you through the program.

A special price on the Prolon Package – regularly $250, for this program $225

(And if purchased before the end of May, you'll qualify for a $50 rebate on your purchase.)
Who should participate?
The Prolon FMD is appropriate for all generally healthy people 18 years or older. 
Do not consume ProLon without the supervision of a licensed health care provider if you have any diagnosed chronic medical condition or you are taking medications (except low-dose aspirin, Aspirin 81, or statins). This includes diabetes (type 1 or type 2), cardiovascular disease, kidney disease, liver disease, or a history of syncope (fainting). 
If you have questions about your ability to participate in this program, email me at elaine@elainepauly.com.  I will connect you with a Prolon health care provider for a free consultation.
Grow younger with me!
Click Here to Purchase
With Love,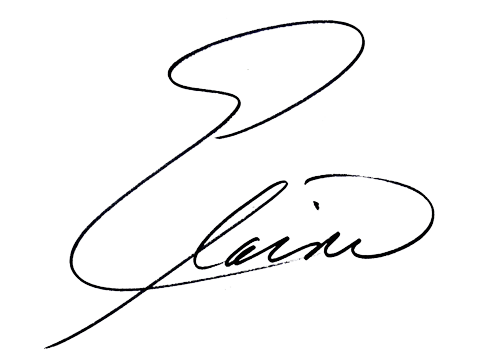 DISCLAIMER
The statements on this site have not been evaluated by the Food and Drug Administration.
This product is not intended to diagnose, treat, cure, or prevent any disease.