A Perfect Recipe For Your Thanksgiving Bone Broth!
If you still have those left-over turkey bones hanging around and missed last week's post, go here for my bone broth recipe.
If, however, you made the broth, here's a perfect way to use it. I borrowed this recipe (and tweaked it slightly) from my friend, Dr. Alejandro Junger, a cardiologist and functional medicine practitioner who I've followed for years. His book, Clean, is a must-read if you're struggling with any autoimmune condition or just want to get your body back on track so you can heal yourself!
This has become my "go-to" recipe when I've exhausted all other options for dinner. There are several steps, but I'll include some shortcuts to make it a breeze.
Collagen – your ultimate healing food
Bone broth (or hydrolyzed collagen as an alternative) is one of those foods you absolutely want to work into your daily or weekly regimen. It's known for its healing benefits on so many fronts: It supports brain, skin, gut, joint, and bone health. The collagen it contains feeds us deeply and quiets inflammation – the deep internal fire that all chronic disease begins with. I wrote more about this magical brew in my last post here.
Good-for-you noodles?
This is one recipe with noodles that are good for you! Yeah!
I make it with Black Rice noodles – gluten-free, rich in nutrients, antioxidants, and plant chemicals called anthocyanins which are known to provide protection against various diseases, including cancer. Who would ever think a noodle could be this mighty!
And they even provide some protein So let's get at it!
Ingredients
(Serves 2)
1 package of gluten-free noodles – about 2 cups cooked  (brown rice or my new favorite black rice noodles)
Purple cabbage – 2 cups – finely shaved
1 cup carrots – cut into small matchsticks
1 cup sliced mushrooms – I like shitake mushrooms although any others are fine.
4 green onions with green parts- finely sliced
2 cloves garlic – crushed and chopped
1 tablespoon ginger – chopped
1 tablespoon organic tamari
Juice of 1/2 lime
Ghee or oil (coconut or avocado oil) for cooking
4 cups bone broth (or vegetable broth)
Cilantro – for garnish
(Note – If you don't have all the veggies I've listed, use what you have – green cabbage, kohlrabi (one of those veggies you never know what to do with??! ) – even finely sliced celery, broccoli, or shaved Brussels sprouts. This recipe is very forgiving and you can substitute just about anything that's crunchy and will hold up in your broth.)
Directions
Prep and chop all your vegetables (carrots, cabbage, mushrooms)
Slice the green onions, keeping the green parts separate
Peel and mince the ginger
Crush and chop the garlic (Note – crushing the garlic and allowing it to sit for about 15 minutes before cooking, triggers an enzyme reaction that releases its medicinal qualities – which are notable. The easiest method is to use a garlic press.
Cook the noodles following the package directions and set aside. Strain and douse them with cold water to stop the cooking.
Bring the bone broth to a boil and reduce heat to keep warm
In the meantime heat a teaspoon of oil in a separate pan and saute the white parts of the onion and ginger for about 1-2 minutes. Add to the broth along with the crushed garlic and the Tamari Sauce. (If you want the full health benefits of the garlic, add it at the very end. You'll get a stronger taste, but greater healing benefits.)
Add another tablespoon of oil or ghee to the pan and saute the mushrooms until golden brown. Set aside and keep warm.
Add a little more oil or ghee to the pan and saute the remaining vegetables – cabbage, carrots, and any others you want to add. I cook them in separate batches so I can control the crunch, but they can be cooked together.
To serve, place 1 cup of noodles in each bowl. Pour the broth over the noodles, add the carrots, mushroom, and cabbage. Finish with chopped cilantro and – if you've waited till the end to add the garlic, do it now. Squeeze a little lime juice over the soup and you're ready to dig in! ♥ ♥ ♥
Short Cuts
Cook the noodles ahead and store in a glass container in the fridge. Mine last for several days.
Buy some high-quality bone broth and keep it on hand. Here's my favorite although there are many great brands out there. I always have a supply in my freezer. Don't even consider the powdered ones. No comparison!
Always keep cabbage and carrots handy. They're a staple in my home.
Questions? Stuck? Need a little help or encouragement? Email me – elaine@elainepauly.com.
We love to hear from you! Share your comments below!
In love and health ♥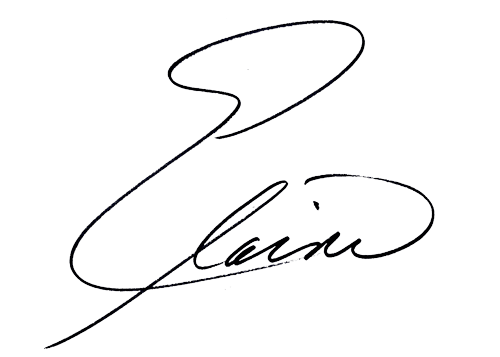 (Your little Youthkeeper!)
PS – Here are some tips from Janet, one of my readers and fasting fanatics on making bone broth with a Quick Pot!
I have a 6 Qt Instant Pot.
I put in leftover gravy (hardly worth mentioning since there was <1/4C), the turkey carcass (which I literally ripped apart with my hands) and all saved bones (leg, thigh, wings, etc), a big yellow onion (skin and all) cut in four, about four stocks of celery cut in 4″ pieces, and a big handful of baby carrots (what I had in the crisper), a Tbsp of apple cider vinegar, a couple Tbsp of fish sauce (Red Boat brand here – for umami), and a handful of dried shiitake mushroom slices.  Added water to just below my "max fill line" sealed the top and started the Pot up. Cooked 2 hours on "manual" (which is about 3 hours total, allowing time for the Pot to come to pressure and then released the pressure) and let the pressure release naturally.  House smelled great!
All the rest of your ingredients look great too!  I thought about salt and peppercorns and forgot to add them – didn't think about garlic or particular herbs…  Next time!  I tend to be very rough with measuring and just throw things at my Pot to get it going!
Janet