Once you've got the homemade mayo down, egg salad is a no-brainer. There are countless additions you can make, depending on your preferences and tastes, I like a little crunch (chopped celery, radish or onion) and generally some herbs (cilantro, dill, basil), but it's completely okay to do just eggs and mayo. I almost always have a stash of hard-cooked eggs ready to go in my refrigerator for a quick lunch option or light dinner.
Ingredients:
12 pastured eggs
1/2 cup chopped onion, radish, celery (use one or a combination or skip altogether if you prefer)
Himalayan Salt and pepper – to taste
Chopped dill or other preferred herbs.
Dash of cayenne
Directions:
Place eggs in sauce pan and add enough water to just cover.
Bring to boil, turn heat to low simmer, and cook for 15 minutes.
Pour off hot water and refresh the eggs in cold water – let cold water run over the eggs until they are cool to the touch.
Peel and chunk the eggs to the desired size. (I like my egg salad chunky, so cut the eggs in quarters both the long way and across the egg).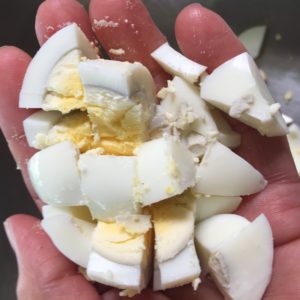 Add enough mayo to reach your desired consistency.
chop any vegetables or herbs you wish to add. I like to chop mine very fine. Here I have added fresh dill
Taste and adjust seasonings with salt, pepper or a little squeeze of lemon.
Serve on a bed of lettuce, in a lettuce wrap or on sourdough toast.
Optional additions: avocado, nuts and seeds (sprinkle on top so they don't get soggy), chunked cherry tomatoes, chopped olives, fresh herbs like basil, cilantro, or parsley)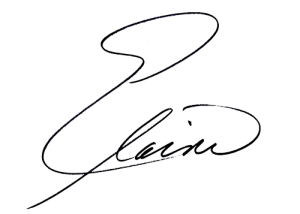 Want to connect? Email me at elaine@elainepauly.com